The complex sweet and herbal flavors of Benedictine combined with the fruity undertones of Brandy make the B&B a simple, yet sophisticated, cocktail.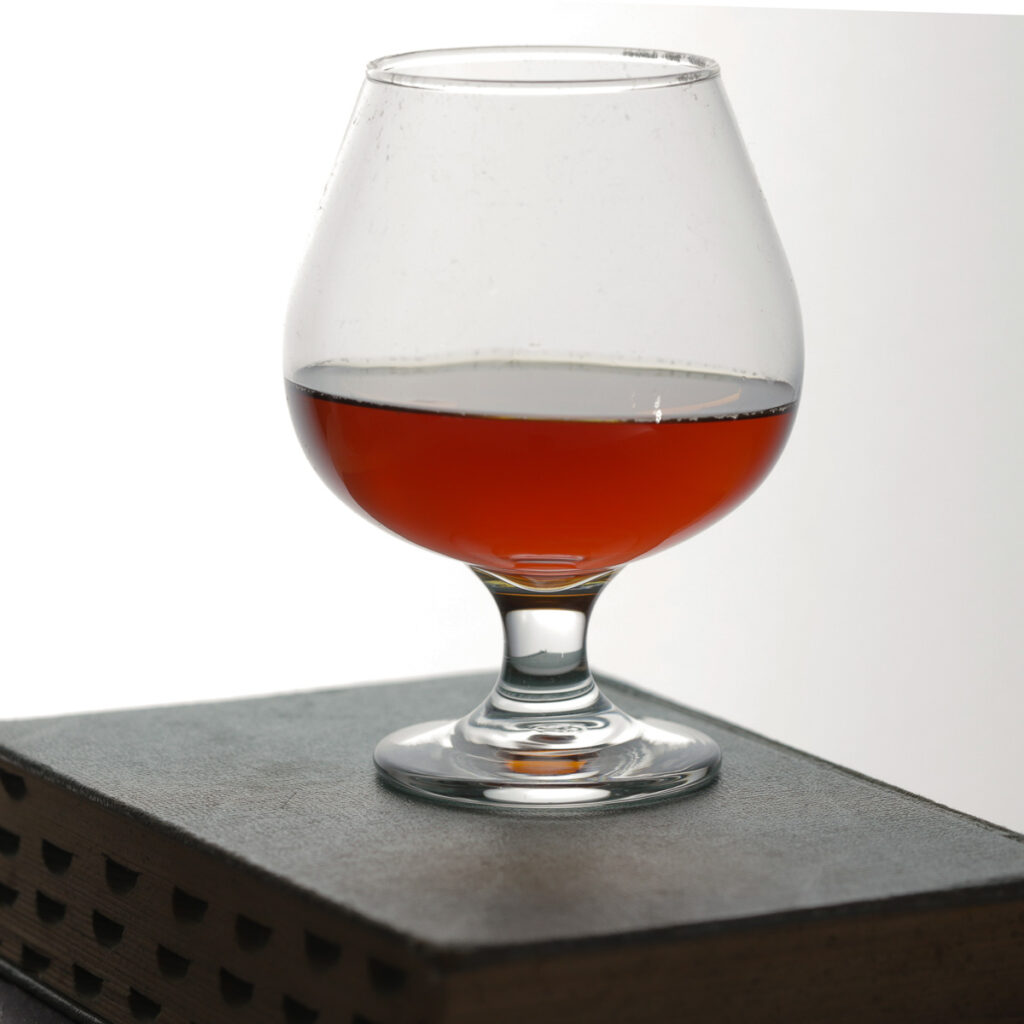 This simple duo (two ingredient) cocktail makes a perfect after dinner drink. It is smooth and aromatic, the perfect combination to relax with after a busy day.
History of the B&B Cocktail
The B&B cocktail was first served at the fabled 21 Club in New York City in the 1930's. It had only two ingredients, Benedictine and brandy.
Benedictine is a honey and herbal liquor developed by a Benedictine monk in France over 500 years ago. The initials "D.O.M." found on the bottle stand for "Deo Optimo Maximo," Latin for "To God, infinitely good, infinitely great." Originally created as medicine, this versatile liqueur contains 27 different herbs, spices and flowers.
Brandy is a sprit distilled from wine or fermented fruit juice and aged in oak barrels. It has a subtle sweetness, and the longer it is aged the smoother it is. Brandy originated in France in the early 1300's, and like Benedictine, was a medicinal drink at the time.
What Does a B&B Taste Like?
This drink is very smooth and has a sweet, spicy flavor. The mixture of the brandy and Benedictine combined create a thick, viscous feel. It is a warming drink that goes down very easily.
How Do You Drink It?
This drink is best enjoyed in a brandy snifter and served 'up,' meaning with no ice.
The snifter is a glass with a short stem with a wide bottom that narrows at the top. It is used to sip brown liquors such as brandy, bourbon, and whiskey. The heat of your hand warms the drink while holding the glass. The wide bottom allows for more air on the surface of the liquor and the narrow top allows you to breathe in the aroma of the liquor.
Tools You'll Need
Since this drink is very simple to make, you'll only need the following:
Ingredients for a Delicious B&B Cocktail
Like most cocktails, it comes down to the quality of the base spirits you choose. If you use an inferior brandy, your drink can have a harsh, alcohol-forward taste. I recommend choosing a quality brandy such as the reasonably priced St-Rémy VSOP, from France.
How to make it
This drink is pretty straightforward forward, but there are a couple of things you can do to make it extra delicious.
Prepare your snifter ahead of time by slightly heating it. Simply heat some water, pour it into the snifter and swish it around a little, then let sit for a couple of minutes while you gather the ingredients. When you're ready to make it, discard the hot water and pour in the alcohol.
Pour the brandy in first, then use a bar spoon to 'float' the Benedictine gently into the glass. As you drink it, the spirits combine nicely.
Frequently Asked Questions
What type of alcohol is Benedictine?
Benedictine is a liqueur that is often consumed as an after-dinner drink.
Does Benedictine DOM go bad?
If you're like me, it never lasts in the bar long enough to find out! It is said it can last indefinitely in your bar, but like most alcohol it will begin to lose its luster after a while.
Is Benedictine DOM good for your health?
It was originally created as a medicinal drink by monks over 500 years ago. Keep in mind that it is an alcoholic drink and may not always be healthy depending on your personal situation.
If you don't feel like mixing it up yourself, the makers of Benedictine also sell a B&B Liquor made from Benedictine and French brandy that tastes great, too.
Print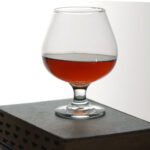 B&B Cocktail Recipe
---
Author:

Kevin Mayfield

Prep Time:

2 Minutes

Total Time:

2 minutes

Yield:

1

Cocktail

1

x
Description
The complex sweet and herbal flavors of Benedictine combined with the fruity undertones of Brandy make the B&B a simple, yet sophisticated, cocktail.
---
1-½ ounces Benedictine
1-½ ounces brandy
---
Instructions
In a pre-warmed snifter, pour in one full jigger of Benedictine
Using a bar spoon flipped upside down, pour in a full jigger of brandy to 'float' on top
Notes
You can drink this cocktail with ice in a rocks glass if you want an alternate serving method.
Category:

Classic Cocktails
Keywords: B&B, Brandy and Benedictine, B&B Liquor, B&B recipe, B&B brandy, B and B drink