Hey there, welcome to A Classic Cocktail!
A Little About Me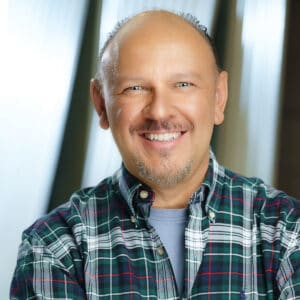 My name is Kevin, and I am a cocktail enthusiast for several reasons. First, I like the memories of people and places that cocktails evoke. We often drink a cocktail to celebrate something, so I associate cocktails with special occasions, accomplishments, and fun with family and friends.
Second, cocktails have a long and storied past. I enjoy learning the history of a drink, including why and where it was created, and how it has stood the test of time.
Third, I enjoy the creative art of mixing and serving cocktails. I like to understand how they are made, what the variations are, how different brands of alcohol impact the taste, and what the proper glasses are to serve them in.
After moving from Chicago to LA, my wife and I joined a private speakeasy that had a small, dark, cozy atmosphere. The bartenders there -- all working actors -- were great sources of information and very generous with their knowledge whenever I asked a question. I learned a great deal about cocktails which I began trying to replicate at home, with varying degrees of success.
Covid caused the speakeasy to close, so I worked on creating delicious drinks at home. I soon realized I needed some basic tools to do that, such as shakers, strainers, and a variety of cocktail glasses. I also needed to expand my stock of base spirits used to form the foundation of a cocktail. And of course, I needed things like bitters and liqueurs that I never even knew existed! But I didn't want to go too far overboard. I tried to keep my purchases in perspective -- I just wanted to make good drinks at home, not open a bar!
Luckily, I also had a wonderful resource that I'd never taken advantage of before. Nancy's great grandfather was a world-famous sommelier and cocktail creator in the early 1900's at such notable places as Kentucky's Pendennis Club and Chicago's Blackstone Hotel. He wrote a comprehensive cocktail manual that had been gathering dust on my bookshelf for years. Now that I had a little knowledge under my belt, this book made sense and enabled me to make some classic cocktails that I'd never tried before.
When Nancy began a website dedicated to mid century recipes, Flour Child, I volunteered to contribute some period correct cocktail recipes. I enjoyed it so much that I decided to start my own cocktail site to expand the topics and drinks that I could cover. A Classic Cocktail was born!
A Little About Us
We are transplanted mid westerners who live in LA with our spoiled, bratty, 15-year-old terrier named Bentley.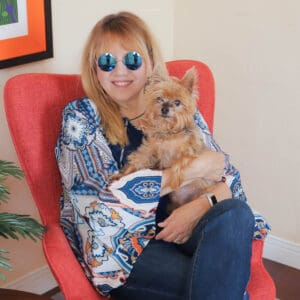 I grew up in the suburbs of Chicago but spent a great deal of time with my extended family down in rural southeastern Kentucky. Both of those places greatly shaped my tastes and identity.
My first career was as an army officer. After that, I entered technology and have been a consultant ever since. In my spare time, I collect and play vintage guitars. And since I live in Los Angeles, I've tried my hand at some acting and improv comedy, which is tremendously fun.
I married my college sweetheart, Nancy, and over the years we've traveled and shared many adventures. We write and work together and enjoy our time in the City of Angels. Nancy is my editor; she takes what I write and makes it readable. She also helps me with styling of the photography, and I rely on her for advice on food pairing. She's always more than happy to taste test the cocktails I mix and give me an honest opinion -- except the ones with egg whites. She's grossed out by those!
The Mission
This website will cover how to make cocktails for yourself at home, as well as for entertaining and holidays. I'll include a little context and background about the drink, then dive into the recipe while keeping it approachable and fun.
Let's get started! I'm glad you're here, and I hope that along the way you'll share some of your favorite cocktail recipes, tips, tricks and tools -- I'd love to hear from you!